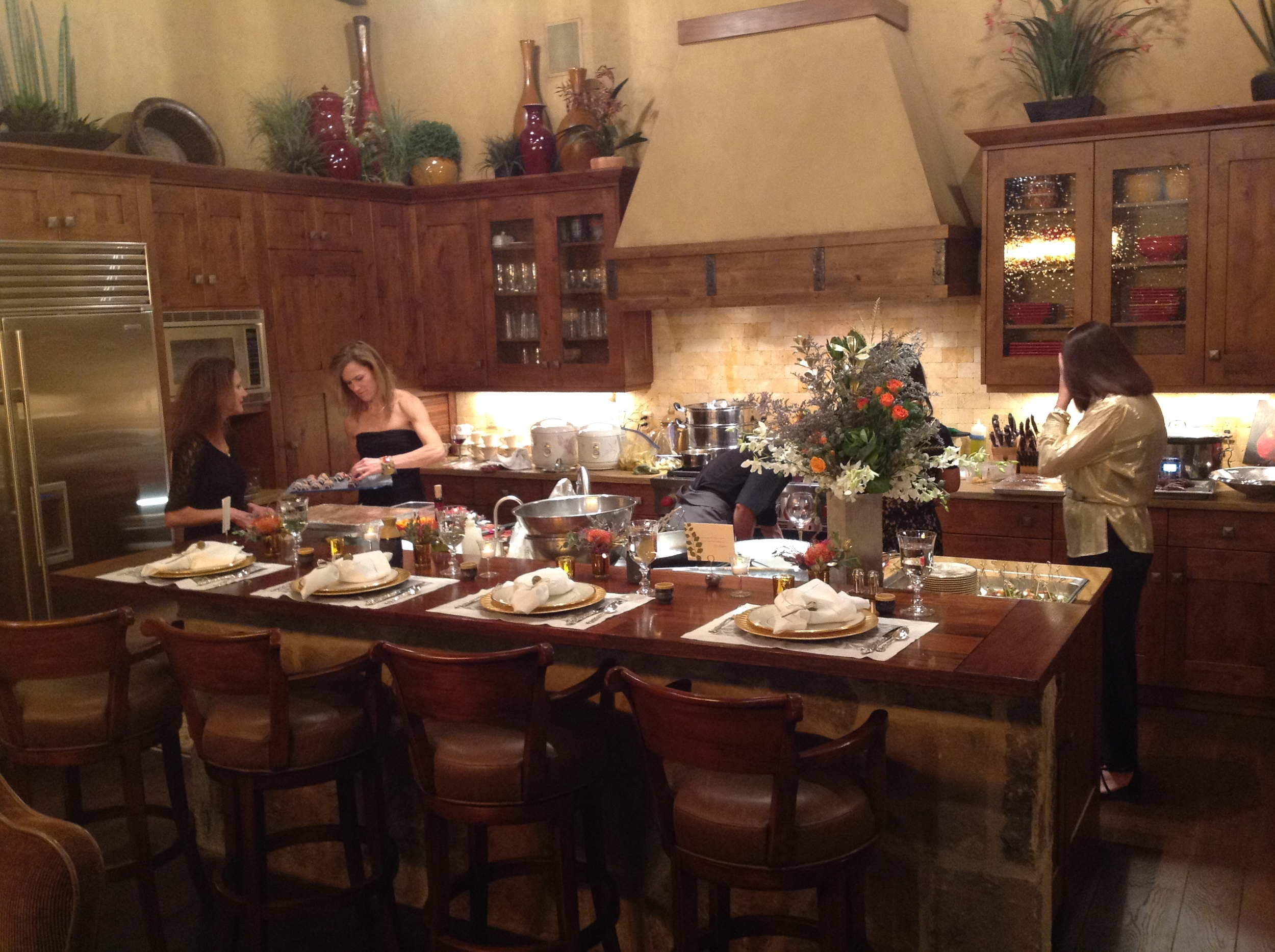 On December 13, friends and clients were treated to a "Golden" evening at the Arrowhead home of one of Cathi Branden's favourite clients to celebrate the designer's 50th birthday.
The home, splendidly decorated in gold and silver accents featured separate serving stations to taste delightful hors d'oeurves before sitting down to a choice of several entrees catered by Delite & Bowl Noodle House of Edwards.
The hostess' take on the gentle disposition of the fictional characters in THE HOBBIT, (who made it a practice to give instead of receive), engaged attendees to give to Cathi's charity of the evening Kalayag Children Ministry to provide them with a much needed bus for the children in Davao, Philippines.
Donna Caynoski and her spouse arrive with Robin Deighan.
An overview of the living room finds Jamie Allen with host Bob Branden.
In the foreground, Sandy Heelan, Kathy Iverson and her daughter Katie Allen. Sophia Branden (in red) greets the Caynoskis and Robin Deighan.
Sandy Heelan with host Bob Branden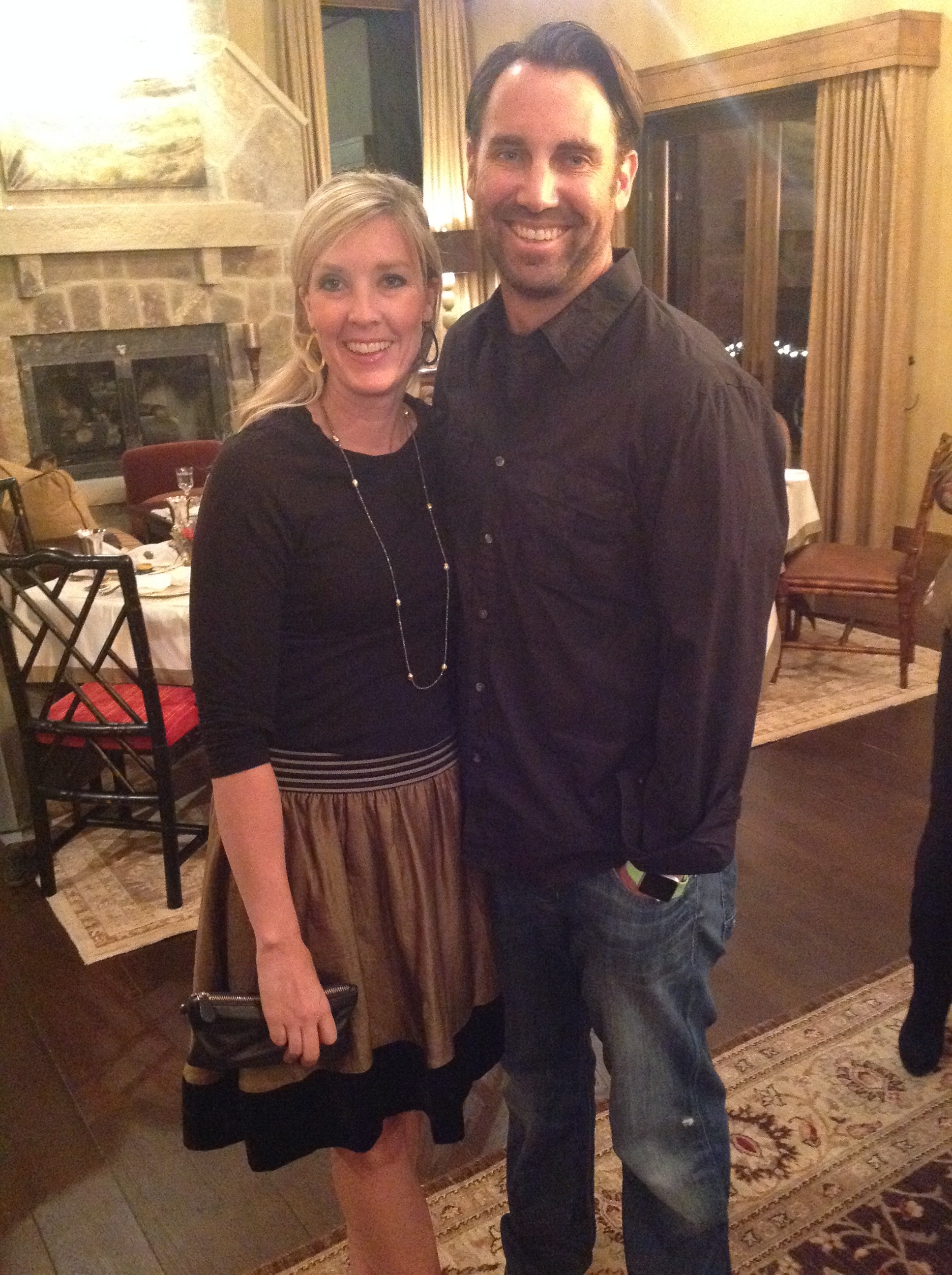 An overview of the dining room and kitchen table settings.
Ron Iverson with Glenn Heelan.
One of the unique table settings.
A Bilbo Baggins quote accompanies this cozy setting.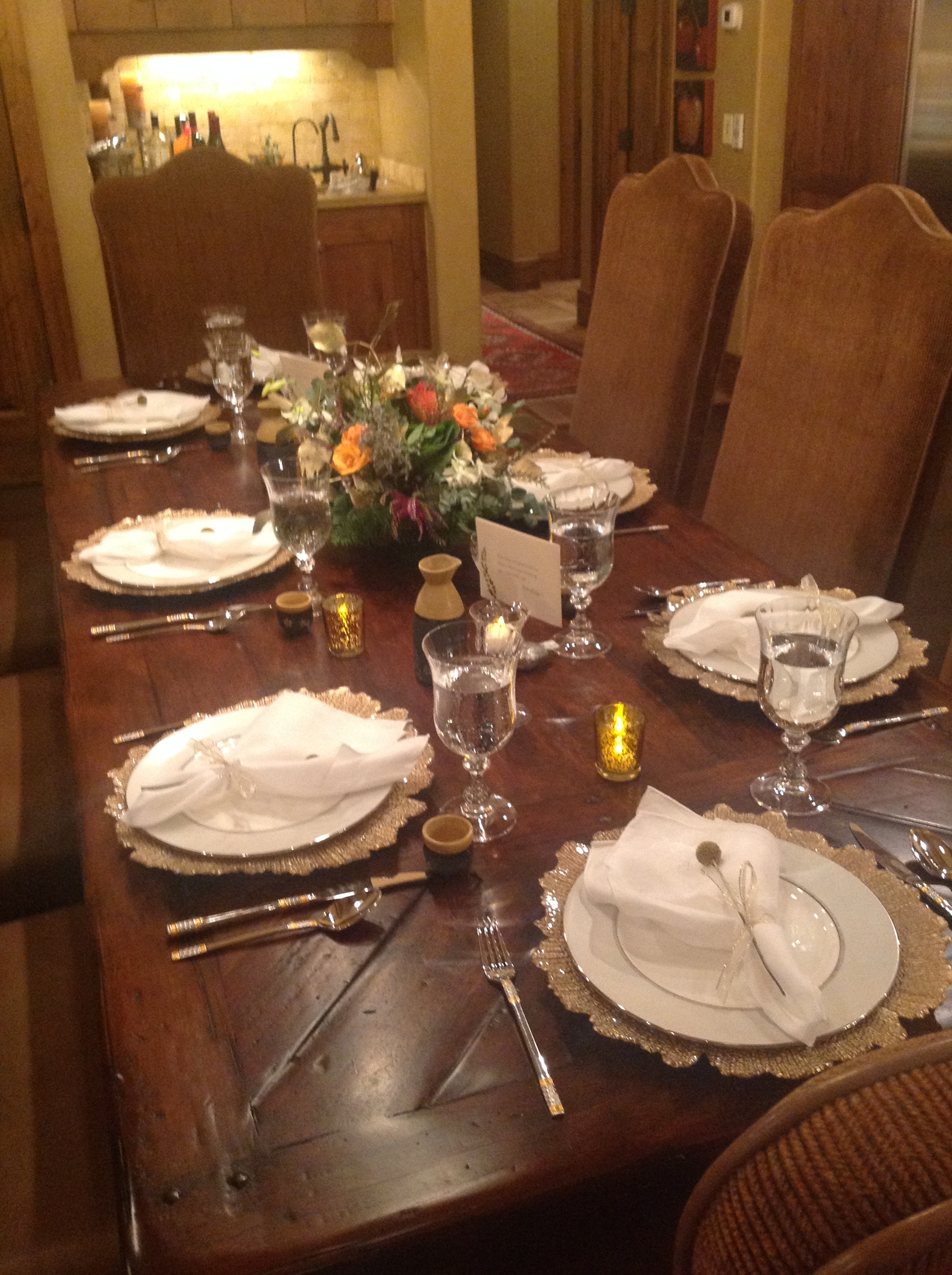 Elaine Waddell with Warren Lawrence.
Xin Barron, owner of Delite and Bowl, with Cathi Branden.
Gretchen Weir with Cathi and friend
Tsering Elmblad arrives in the lower area of the home where guests congregate before dinner.
In the foreground, Maida Diaz with Elaine Waddell, Tsering Elmblad and Warren Lawrence.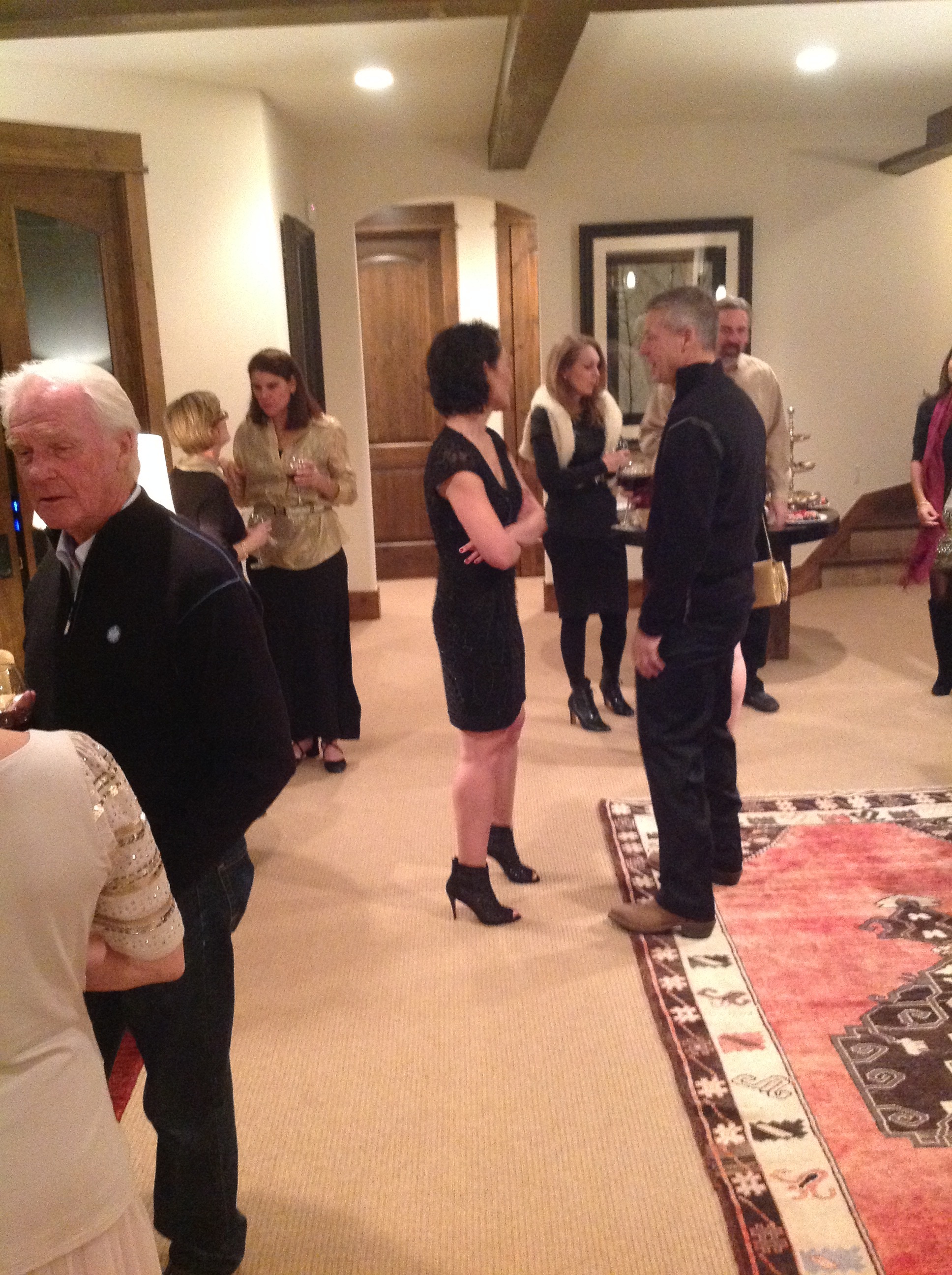 Xin Barron talks with Troy Jackson.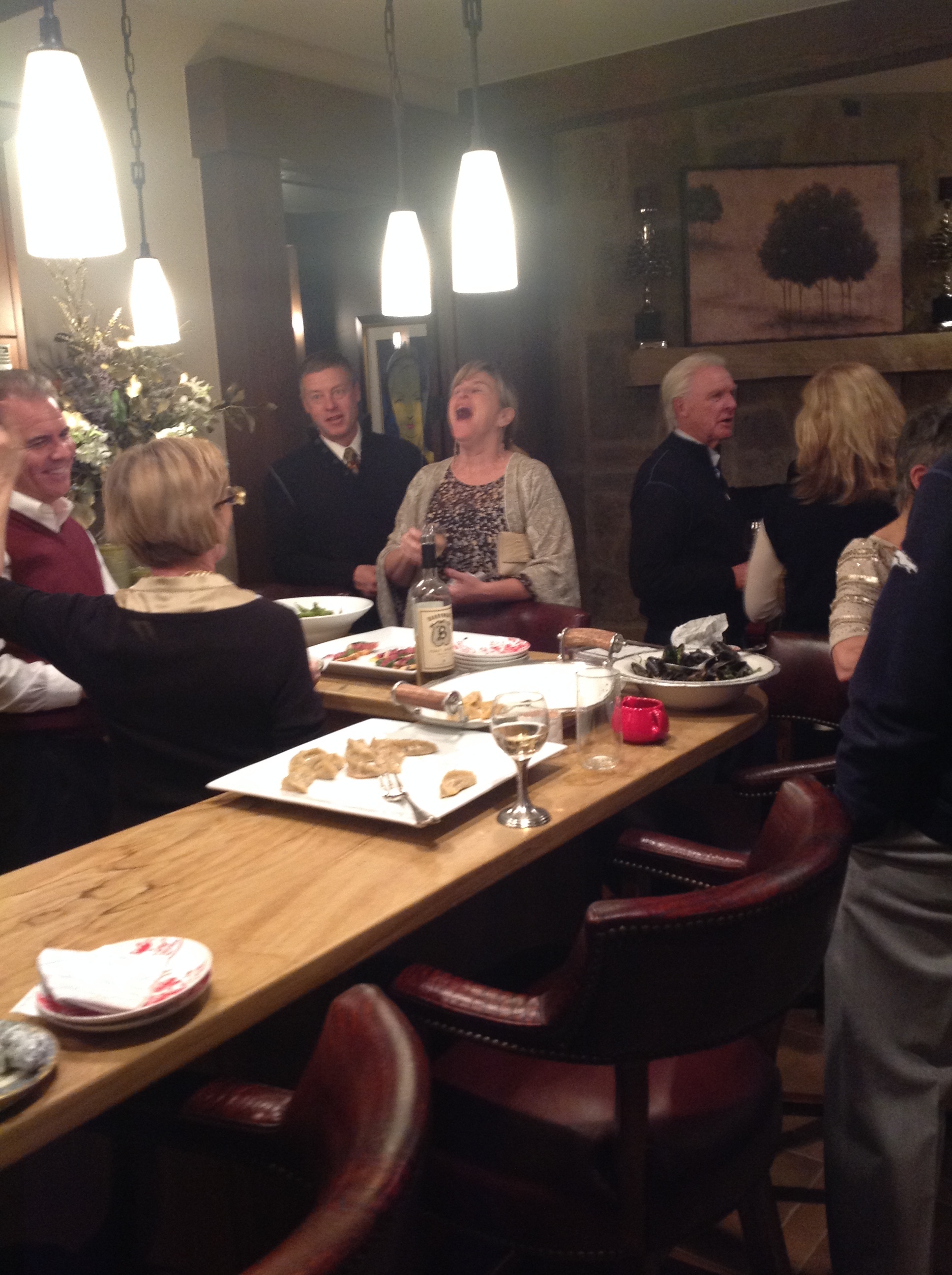 Troy and Laurie Jackson belly up to the bar.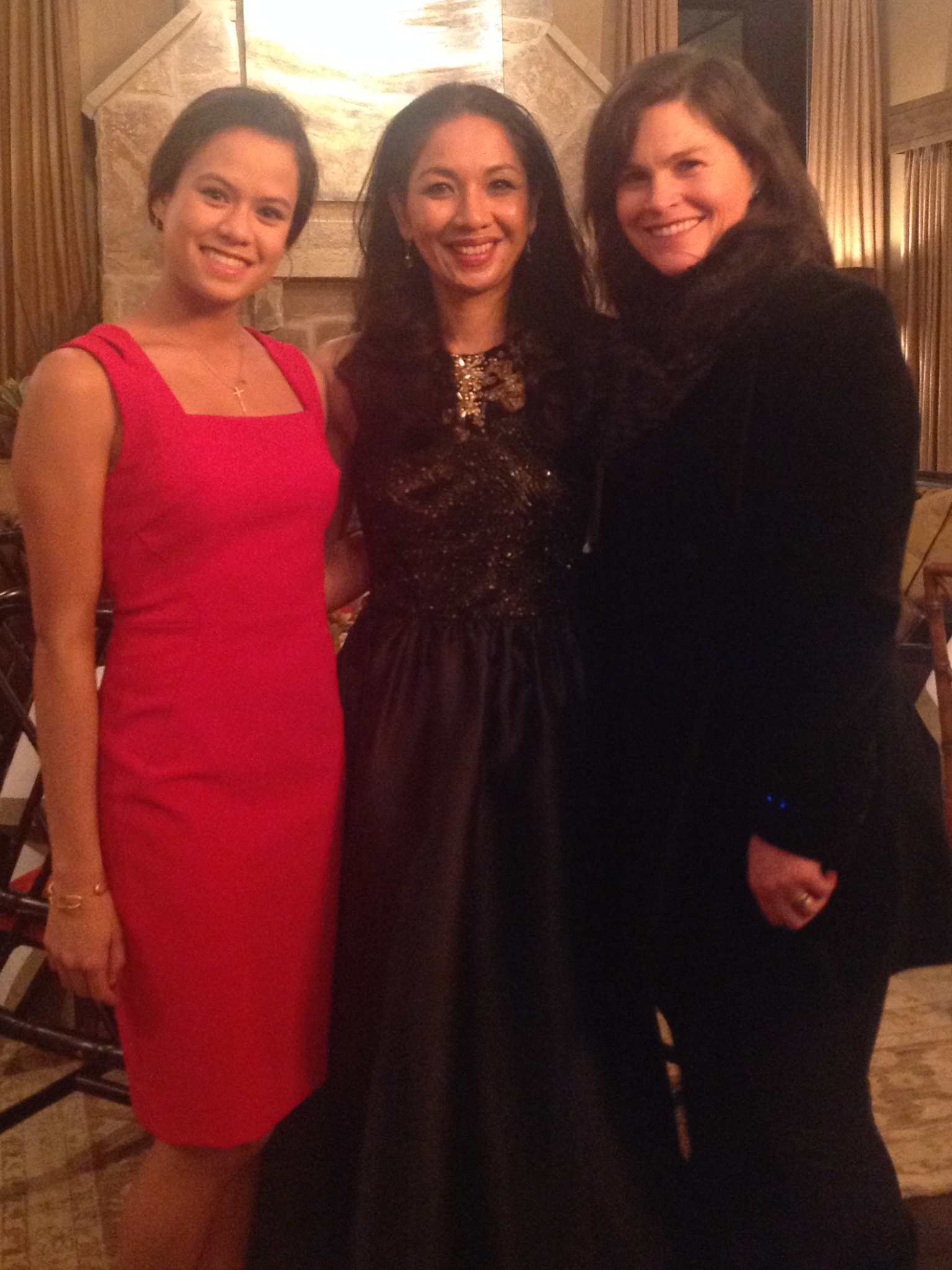 Cathi Branden with her daughter Sophia and Jan Cerovich.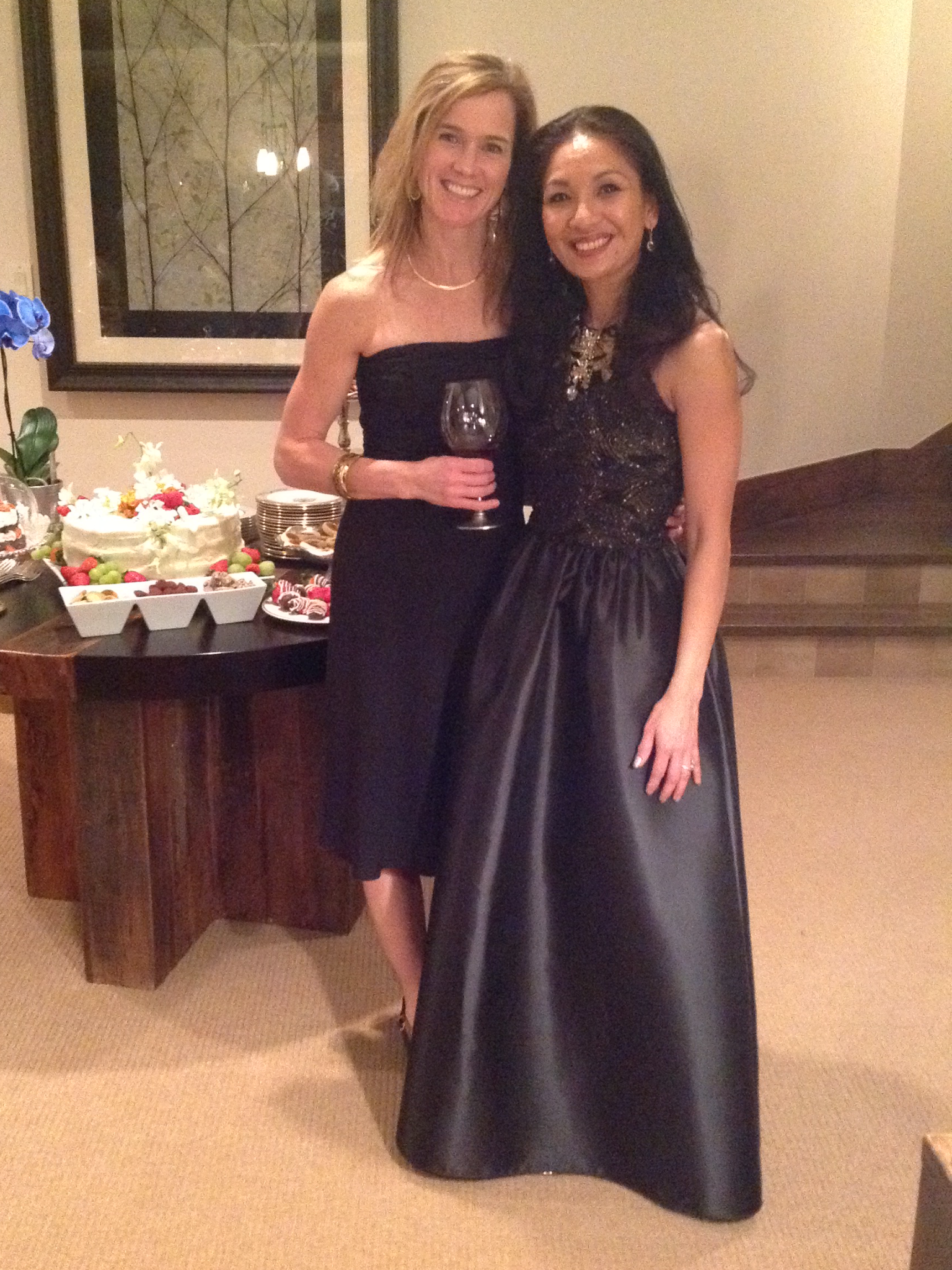 Cynthia Robinson with hostess Cathi Branden.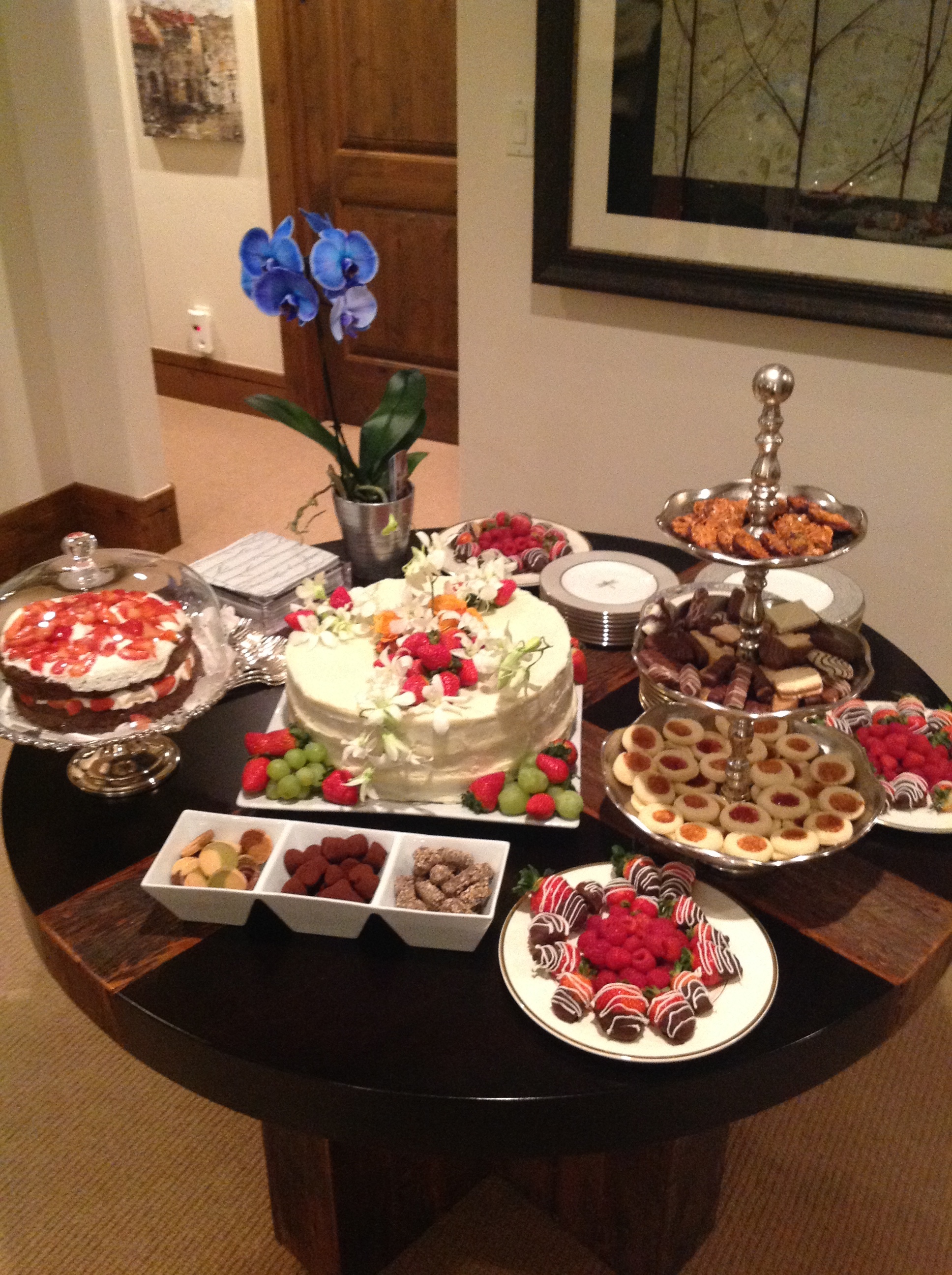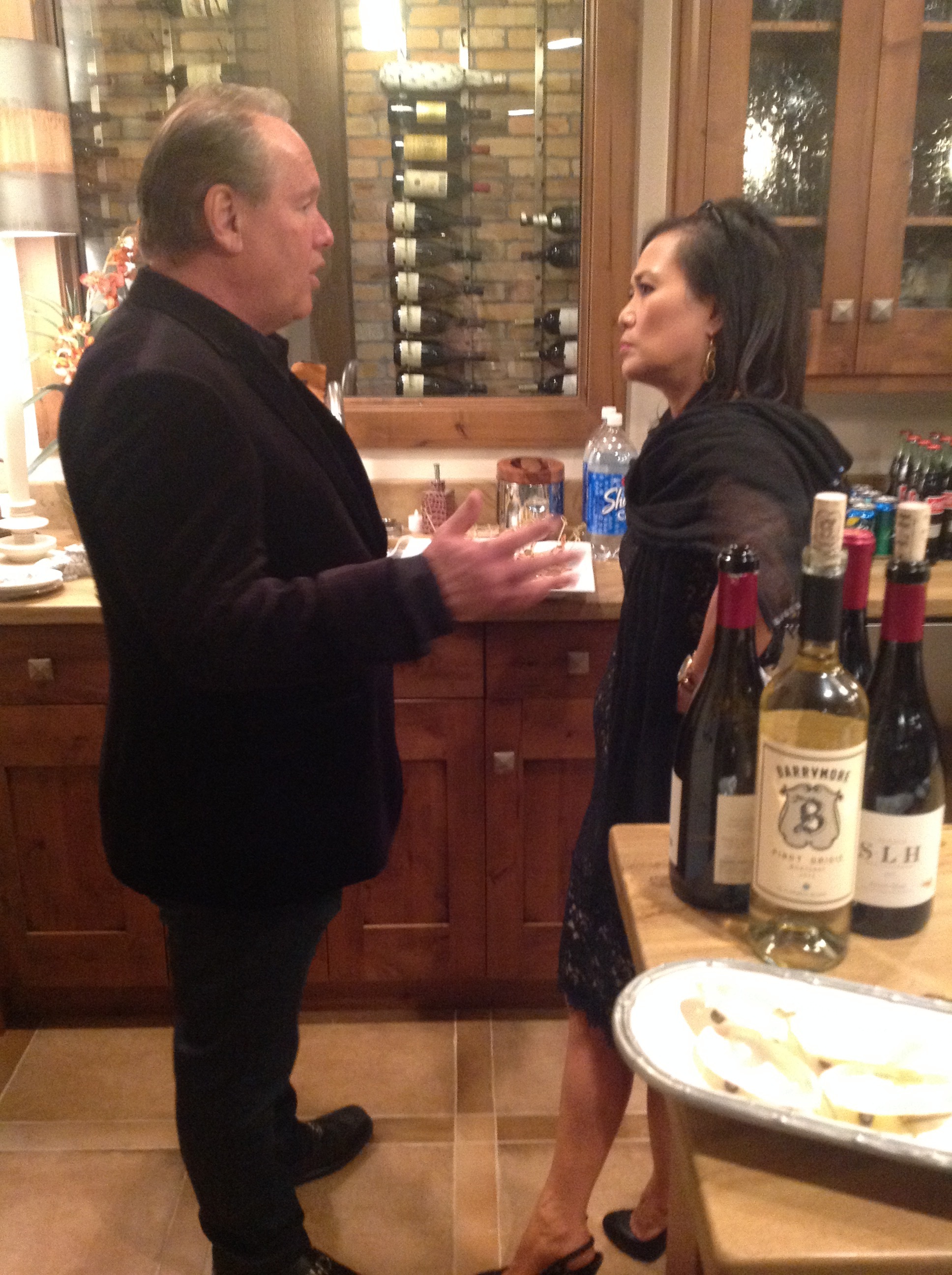 Mark Smith with one of Cathi Branden's Denver friends.